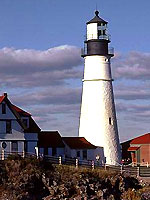 ChristianScience.com
A place to find more information about Christian Science as well as The First Church of Christ, Scientist, including video testimonies and personal experiences.
The Mother Church Sunday Service
The broadcast of The Mother Church Sunday Services in Boston, MA.
The Mary Baker Eddy Library
Information on the founder of Christian Science.
CSMonitor.com
The Christian Science Monitor an award winning international daily newspaper.
JSH-Online
A site designed to heal, inspire, and guide you on your spiritual journey through the many resources of The Christian Science Publishing Society.
time4thinkers
A global Christian Science healing community for youth.
Ebiblelesson.com
A fresh, convenient way to explore the Christian Science Quarterly Weekly Bible Lesson online.
myBibleLesson.com
A spiritual resource for teen and youthful readers. Bible notes, timelines, word definitions, and translations support and illuminate each week's Lesson.